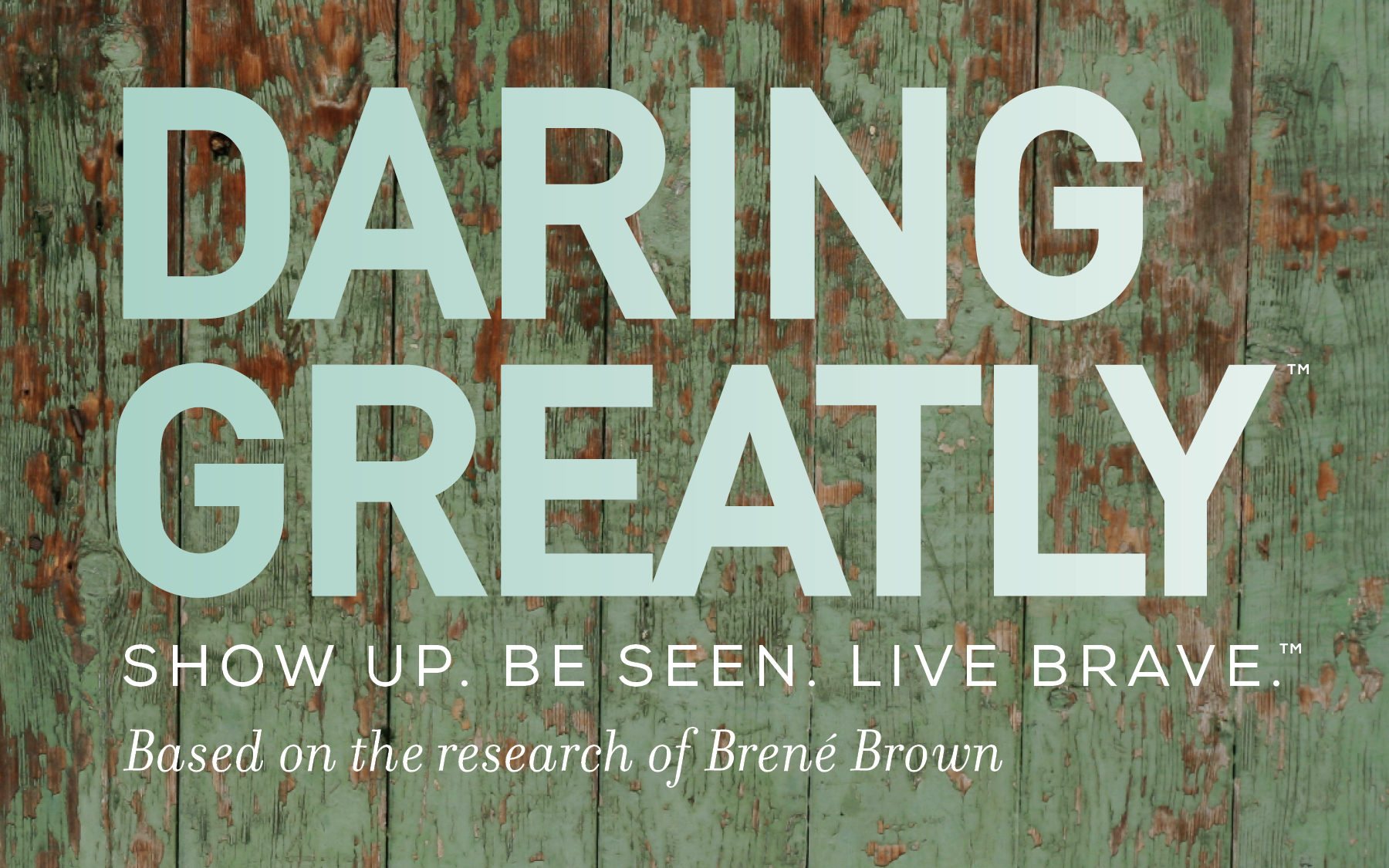 About Daring Greatly™
About Brené Brown
Daring Greatly™ Groups
Daring Greatly™ is a highly experiential methodology based on the research of Dr. Brené Brown.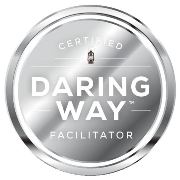 I am a Certified Daring Way™ Facilitator (CDWF). The method was designed for work with individuals, couples, families, work teams, and organizational leaders. It can be facilitated in clinical, educational, and professional settings.
During the process we explore topics such as vulnerability, courage, shame, and worthiness. We examine the thoughts, emotions, and behaviors that are holding us back and we identify the new choices and practices that will move us toward more authentic and wholehearted living. The primary focus is on developing shame resilience skills and developing daily practices that transform the way we live, love, parent, and lead.
Further information is available at http://www.thedaringway.com.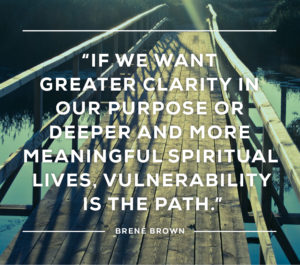 Dr. Brené Brown is a research professor at the University of Houston, where she holds the Huffington Foundation Endowed Chair at the Graduate College of Social Work. Brené is also a visiting professor in management at the University of Texas at Austin McCombs School of Business.
She has spent the past two decades studying courage, vulnerability, shame, and empathy; is the author of six #1 New York Times best sellers; and is the host of the weekly Spotify original podcasts Unlocking Us and Dare to Lead. Brené's books have been translated into more than 30 languages, and her titles include Atlas of the Heart, Dare to Lead, Braving the Wilderness, Rising Strong, Daring Greatly, and The Gifts of Imperfection. With Tarana Burke, she co-edited the bestselling anthology You Are Your Best Thing: Vulnerability, Shame Resilience, and the Black Experience.
Her TED talk on the Power of Vulnerability is one of the top five most-viewed TED talks in the world, with over 50 million views. She is also the first researcher to have a filmed lecture on Netflix. The Call to Courage special debuted on the streaming service in April 2019.
Further information is available at http://www.brenebrown.com
"The Power of Vulnerability"
As a Certified Daring Way™ Facilitator
, I offer the Daring Way™ in weekly group or weekend intensive formats in Bethesda, Maryland.
Our Interview with Certified Daring Way ™ Facilitator, Brooke Bralove, LCSW-C
See what others are saying about the Daring Way™:
"The Daring Way intensive with Brooke Bralove is challenging, but most importantly it is an unbelievably effective vehicle for self exploration. Brooke is a masterful facilitator. She creates a safe and nurturing environment where you are encouraged to examine who you are and who you truly want to be. You leave the weekend feeling empowered and armed with the tools necessary to Show Up, Be Seen, and Dare Greatly." -Mary J.
"I was told that the Daring Way weekend was going to be life-changing…and even with such high expectations, it blew me away. This weekend proved to be a forum of strength, support and solidarity that taught me how better to "show up" for myself and create a more meaningful life and more authentic relationships. Will cherish this transformative life experience. Thank you Brooke!" -Becca C.
"Thank you for an amazing weekend! I feel energized and hopeful. This Daring Way™ intensive has given me new 'tools' to use on my journey. Going to that deep place of shame was scary but also a relief… to speak in a group of supportive, empathetic people was extremely helpful." -Tina S.
"Brooke was an excellent facilitator who encouraged each of us to explore and confront our own vulnerabilities and shame. She made the effort to make sure each individual got the most out of the experience and provided meaningful feedback. Although she was the facilitator, she interacted with the group in a way that made her just as much a participant as the rest of us" -Sarah R.
Contact me to learn more about this work and to schedule your group or weekend intensive. 202.256.4646 or brookebralove@gmail.com.
UPCOMING DARING GREATLY™ GROUPS
Daring Greatly™ Women's Weekend Intensive (fully vaccinated participants only)
June 3-5, 2022
Friday 5-8pm, Saturday & Sunday 9-5pm in Bethesda, MD. Cost is $1100 per person or $1000 if you register with a friend. A $500 deposit is required to reserve your spot. Please email me to register.
I am committed to providing safe, affirming, accessible groups for all women, and in particular BIPOC women. I offer scholarships for women of color, and I'm happy to schedule a brief call to discuss the ways I work to create a nurturing container.
ADVANCED DARING GREATLY™ WOMEN'S GROUP
-Have you completed a Daring Way/Daring Greatly™ intensive with me or another Certified Daring Way™ Facilitator?
-Are you looking to continue the deep work you started that weekend?
-Have you fallen off from your commitment to yourself to show up, be seen, and live brave?
-Do you continue to struggle with perfectionism and feelings of unworthiness?
-Do you want to create more intimacy and connection in your relationships?
-Do you need a tune-up in all things Brené?
If so, then this group is for you!
NOW FORMING: Advanced Daring Greatly™ Women's Group (meets every other week)
WHEN: Every other Friday from 9am-10:30am (EST). Starting date TBD.
WHERE: Virtual over Zoom
COST: $150 per 90-minute session (you may be eligible for out-of-network benefits through your insurance)
FORMAT: Each session, we will explore a theme or topic that Brené has discussed, followed by group sharing, challenging, and supporting.
COMMITMENT: After an individual intake session, each participant is asked to commit to the group for a minimum of 4 months, with rolling admission.